September 2021 Webinar - Ecology and Conservation of Crawfish Frogs in Remnant Wet Prairies of Northwest Arkansas
Thursday, September 16, 2021 (1:00 PM - 2:00 PM) (EDT)
Description
Monthly webinars are offered as a benefit of membership. Once each quarter, in March, July, September and December, the monthly SWS webinar is open for non-members to attend (and at no cost), as well.
Wetlands within tallgrass prairie are among the most endangered ecosystems in North America and serve as critical habitat for many sensitive and endemic species. An iconic, but disappearing species of tallgrass prairie wetlands is the Crawfish Frog (Lithobates areolatus). Though Crawfish Frogs require fishless wetlands for reproduction, they spend much of their adult lives in terrestrial crayfish burrows, often >1 km from water. These unique habitat requirements make Crawfish Frogs vulnerable to numerous anthropogenic stressors and they are listed as endangered, threatened, or of greatest conservation need in every state where they occur. In most regions, however, the precise causes of Crawfish Frog declines remain unclear. This presentation synthesizes a series of field, mesocosm, and modeling studies aimed at understanding the status, biology, and conservation of Crawfish Frogs in historic wet prairies of western Arkansas. We find that Crawfish Frogs are declining in the region and are threatened by urban expansion, habitat fragmentation, and degradation of historic prairie and wetland habitats. Additionally, we explore diverse mechanisms driving negative effects of exotic Tallgrass Fescue vegetation on Crawfish Frog populations, including alternation of water chemistry and disruption of stabilizing density-dependent population regulation.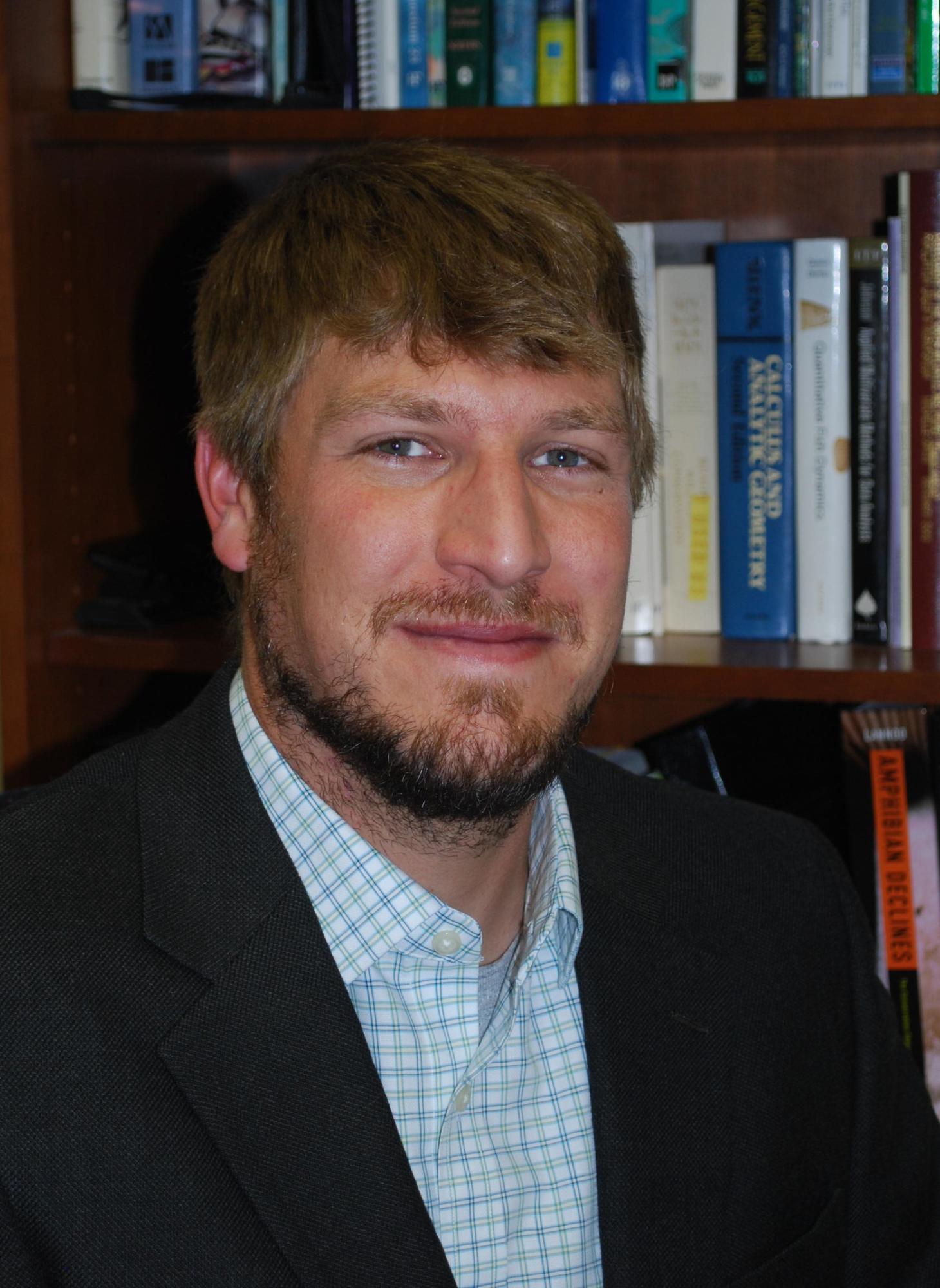 Presenter: J.D. Willson, Ph.D.
J.D. Willson is an associate professor of biology at the University of Arkansas, where he teaches Ecology, Population Biology, and Herpetology. He received his B.S. from Davidson College, Ph.D. from the University of Georgia's Savannah River Ecology Lab, and was a post-doc at Virginia Tech. J.D. and his students use a combination of field, lab, and modeling approaches to understand the ecology and conservation of amphibians and reptiles. Some current projects in his lab include long-term studies of aquatic snakes, local studies on the conservation of prairie-associated and stream-dwelling amphibians and reptiles in Arkansas, and research on invasive Burmese pythons in the Florida Everglades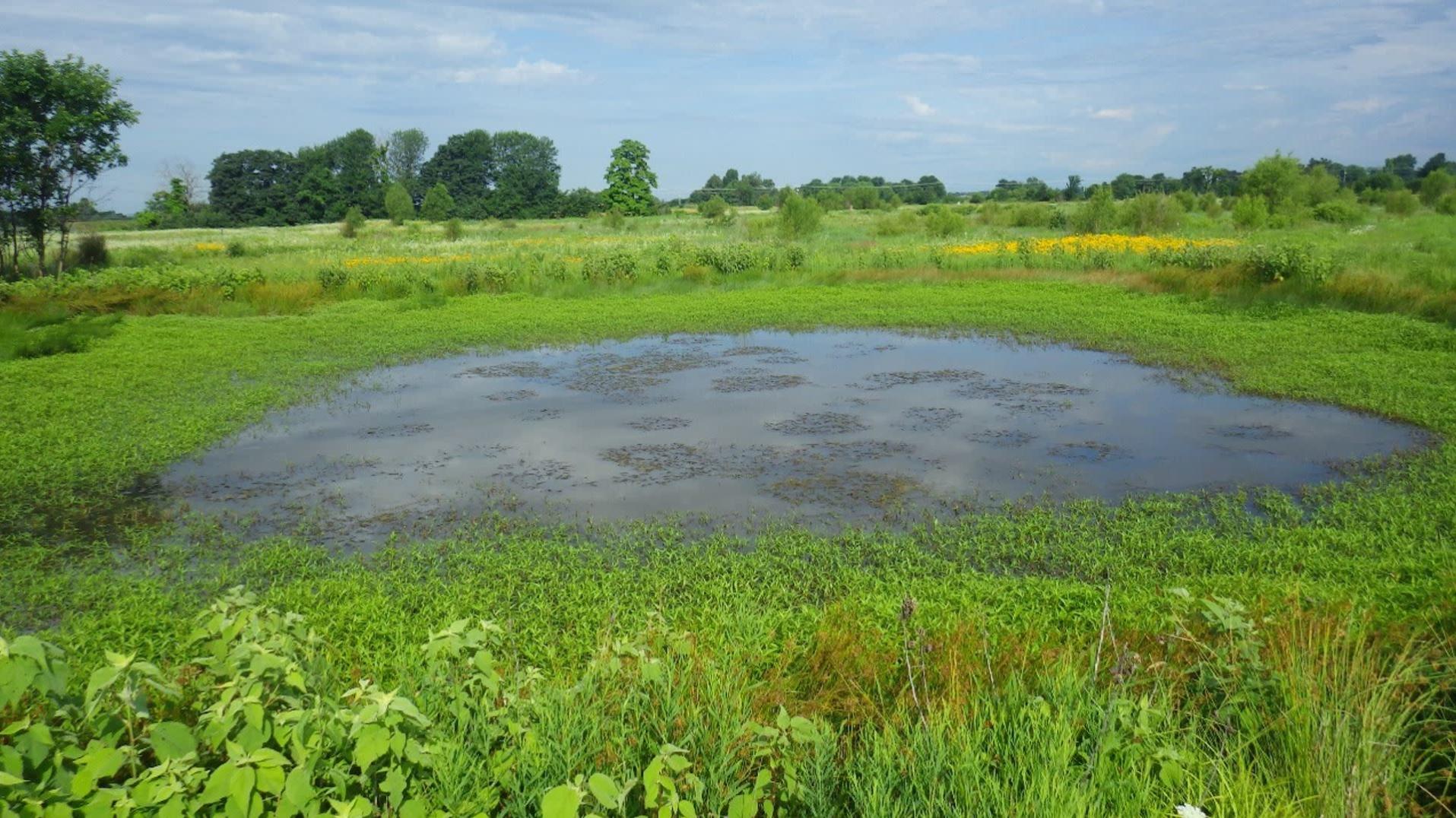 Woolsey Wet Prairie Sanctuary (WWPS) is a 16.6-ha restored remnant prairie and wetland mitigation site located in Fayetteville, Arkansas. Consisting of a matrix of ephemeral and semi-permanent wetlands and prairie mounds under adaptive management that includes prescribed fire, WWPS hosts rich animal and plant biodiversity and is recognized as an Important Bird Area (IBA) by the National Audubon Society. We have monitored amphibian and reptile populations at WWPS since 2014, with particular focus on the Crawfish Frog and Graham's Crayfish Snake, both of which are listed as Species of Greatest Conservation Need in Arkansas.
Watch the recording by logging into the member hub.
Zoom

Thursday, September 16, 2021 (1:00 PM - 2:00 PM) (EDT)
Categories
English Webinar