November 2022 Webinar - The Ecology of Laguna Madre: A Global Treasure Deep in the Heart of Texas
Thursday, November 17, 2022 (1:00 PM - 2:00 PM) (EST)
Description
Members can watch the recording of this webinar by logging in to the member hub.
Monthly webinars are offered as a benefit of membership. Once each quarter, in March, July, September, and December, the monthly SWS webinar is open for non-members to attend (and at no cost), as well.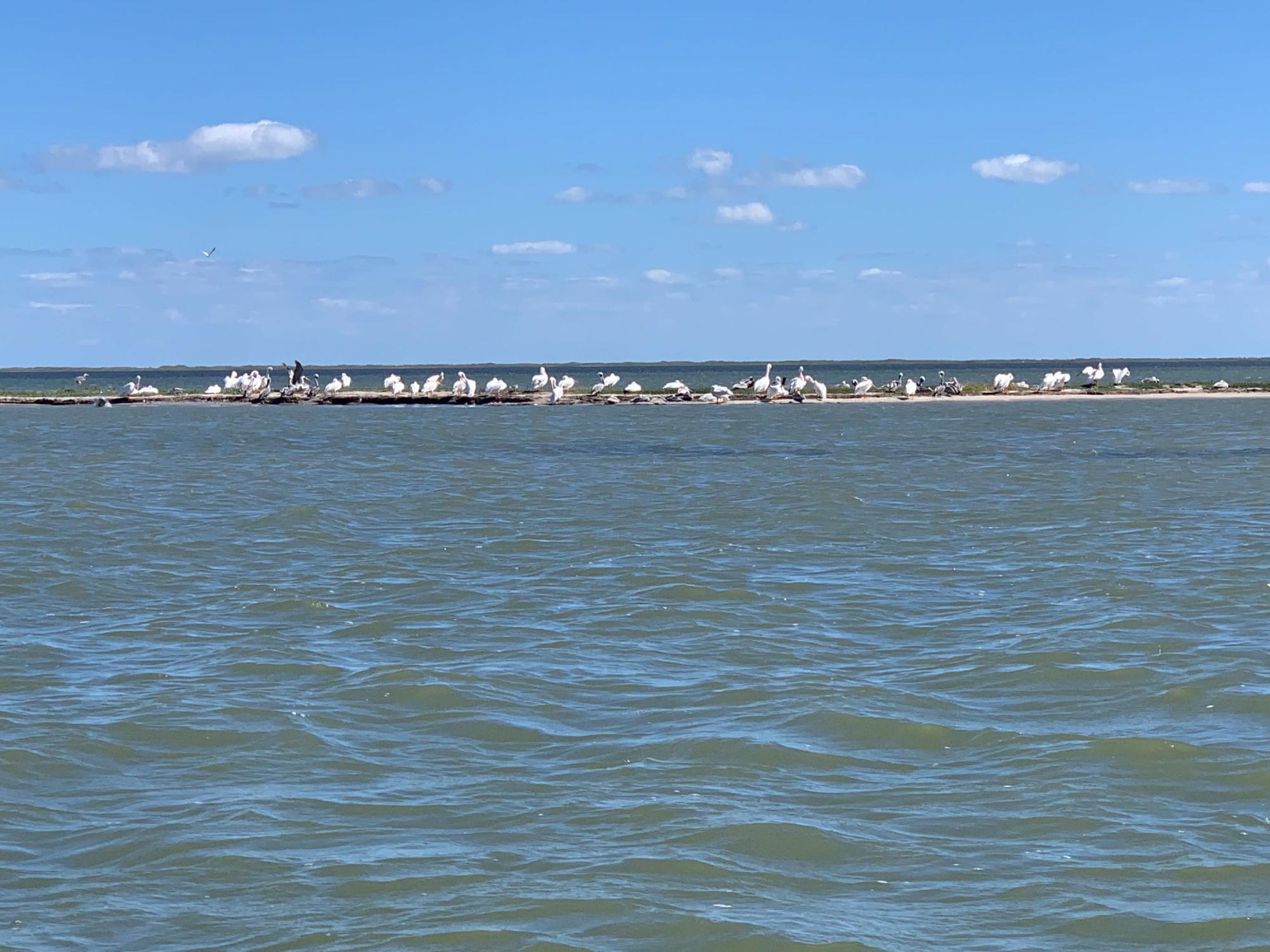 The Laguna Madre is subdivided by the Rio Grande Delta into the Laguna Madre of Texas and Laguna Madre de Tamaulipas in Mexico. Together, these shallow lagunas make up the largest hypersaline lagoonal system in the world. Flanked by barrier islands, tidal wind flats, and marshes on the east and a mixture of coastal prairies, woodlands and ranch land on the mainland to the west, this system comprises a heterogeneous mosaic of terrestrial and wetland vegetation. The lagoon itself is widely known for its rich fish communities, fueled by an abundant supply of invertebrate prey. The Laguna Madre is a world-class destination for birding, with habitat that supports a remarkable number of resident and migratory bird species, including the federally endangered whooping crane, migratory raptors, songbirds, and impressive flocks of waterfowl. Also known for its ocelots and sea turtles, this lagoonal/barrier island/estuarine complex creates an ecological "meeting place" replete with biodiversity. It is globally significant, being one of only six hypersaline lagoon systems in the world. Despite its global and regional importance, and vulnerability to changes in climate/land use, Laguna Madre has been relatively little studied. As it is not well known to the ecological community, the goal of this webinar is to highlight the flora, fauna, and unique ecological characteristics of this natural treasure.
Speaker: Loretta L. Battaglia, Ph.D.
Battaglia grew up on a produce farm in northeast Louisiana and learned to love wetlands and everything about the natural world at a young age.
She received her B.S. in Zoology and M.S. in Biology from University of Louisiana at Monroe. Her master's research on succession following abandonment of agriculture was the first of its kind to be conducted in floodplain wetlands. She then began her Ph.D. work at the University of Georgia and the Savannah River Ecology Lab. Her doctoral research focused on hurricane disturbance effects and regeneration in bottomland hardwood forests. A post-doc opportunity arose at Louisiana State University when a proposal she had written to work on Chinese tallow invasion of wetlands in south Louisiana was funded by the National Park Service. It was here that she fell hard for coastal ecosystems and the wetland flora and fauna that live there. After her post-doc, Battaglia took her first tenure-track position at Southern Illinois University where she worked for almost 19 years before moving to Corpus Christi, TX, where she now serves as the Director of the Center for Coastal Studies at Texas A & M University Corpus Christi.
Zoom

Event Contact
SOCIETY OF WETLAND SCIENTISTS
Send Email
Thursday, November 17, 2022 (1:00 PM - 2:00 PM) (EST)
Categories
English Webinar