March 2023 Spanish Webinar - Atlas de Bofedales de los Andes Tropicales del Sur
Wednesday, March 15, 2023 (1:00 PM - 2:00 PM) (EDT)
Description
View the recording of this webinar here.
Monthly webinars are offered as a benefit of membership. Once each quarter, in March, July, September, and December, the monthly SWS webinar is open for non-members to attend (and at no cost), as well.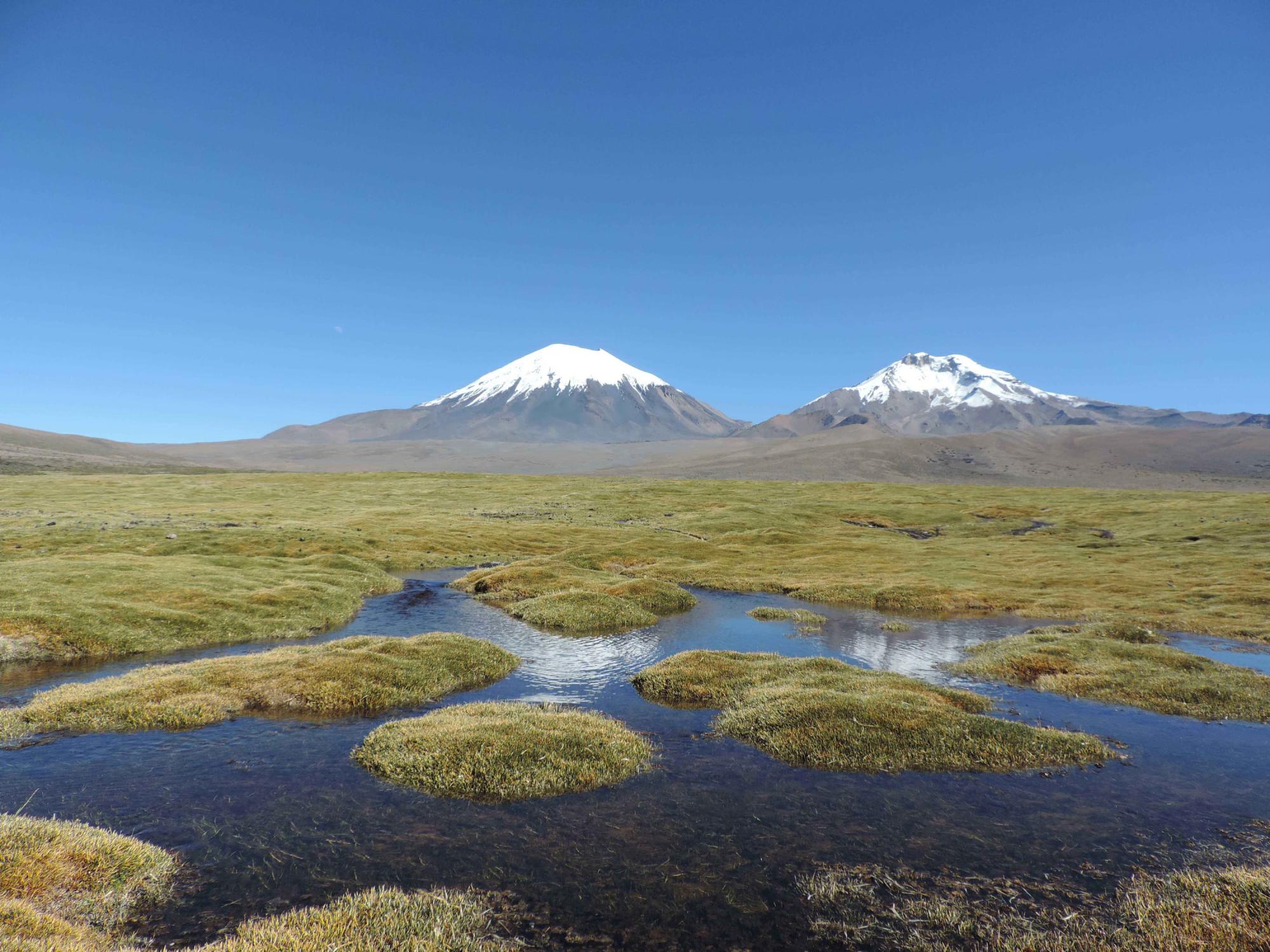 Los bofedales son los sistemas hidroecológicos más diversos y de mayor elevación en los Andes. Distribuidos de manera dispersa a lo largo de valles glaciares y de planicies altoandinas, los bofedales cumplen con múltiples servicios sociales, culturales y ecosistémicos. Por ejemplo, regulan los flujos hidrológicos superficiales y subterráneos, son hábitat y fuente de alimento para la fauna silvestre y doméstica, y son los sumideros de carbono más importantes de la región. El cambio climático, y alteraciones en el uso del suelo están afectando el delicado equilibrio de los bofedales con el medio ambiente, causando su degradación. Debido a su inaccesibilidad y lejanía, se tiene un conocimiento muy limitado acerca de su distribución geográfica, lo cual impide entender las actuales amenazas y vulnerabilidades de estos ecosistemas. Además existe poca información acerca de las distintas clases de bofedales y el rango de características biofísicas, incluyendo patrones intraanuales y estacionales de productividad, que los determinan. En este estudio, integré metodos mixtos de trabajo botánico de campo junto con innovativas técnicas de percepción remota, y análisis de grandes cantidades de datos geoespaciales desde plataformas basadas en la nube, para poder generar 1) una línea base de distribución espacial de los bofedales, 2) un método para la subcategorización de la estructura fitosociológica de bofedales, y 3) el análisis de los patrones estacionales e interanuales de la vegetación.
Presentador: Gabriel Zeballos Castellon, Ph.D.
Gabriel Zeballos es doctor en geografía, especializado en los impactos que el cambio climático ejerce sobre los sistemas socio-ecológicos de montaña. En su trabajo, él integra el conocimiento ecológico tradicional con técnicas de teledetección, programación en la nube, y trabajo de botánico de campo, para entender la vulnerabilidad de los ecosistemas altoandinos. Gabriel habla en seis idiomas, incluyendo Quechua y Aymara.
Zoom

Event Contact
Society of Wetland Scientists
Send Email
Wednesday, March 15, 2023 (1:00 PM - 2:00 PM) (EDT)
Categories
Spanish Webinar