June 2023 Spanish Webinar - Influencia de la Pendiente del Borde de un Humedal de la Sabana de Bogota Sobre las Aves Acuat
Wednesday, June 14, 2023 (1:00 PM - 2:00 PM) (EDT)
Description
Monthly webinars are offered as a benefit of membership. Once each quarter, in March, July, September, and December, the monthly SWS webinar is open for non-members to attend (and at no cost), as well.


El crecimiento industrial, urbanístico, y la expansión agrícola y ganadera han generado una acelerada pérdida de humedales a nivel global. En Colombia, una de las zonas más afectadas es la Sabana de Bogotá. Por lo cual, surge la restauración ecológica con el fin de revertir los daños ocasionados por las actividades humanas, sin embargo, en relación con los humedales es poca la información que se tiene con respecto a las modificaciones de la pendiente en los bordes que permita establecer estrategias que orienten este tipo de procesos. Mediante la evaluación de la influencia del borde de un humedal sobre las aves acuáticas se busca contribuir con información determinante para una restauración más efectiva del ecosistema en términos de ofrecer hábitat adecuado para las especies. Se consideró a las aves acuáticas como bioindicadores del estado del borde porque permiten hacer una evaluación rápida y efectiva de este tipo de intervenciones por la diversidad de especies presentes y su especificidad en cuanto al requerimiento de habitat. Se hizo la comparación de la presencia y abundancia de especies de aves acuáticas antes y después de la modificación de la pendiente del borde del humedal contando con datos de censos de observación de aves de 12 meses previos a la intervención y posterior a la misma durante 24 meses. Se encontró que el borde con pendientes suaves presenta mayor riqueza y abundancia de aves acuáticas con relación al borde antes de la modificación, a su vez, la diversidad medida con el índice Simpson presentó diferencias antes y después del cambio en la pendiente.
Presentador: Ingeniero Darwin Ortega
Ingeniero Ambiental con más de 17 años de experiencia en restauración, educación y participación en torno a los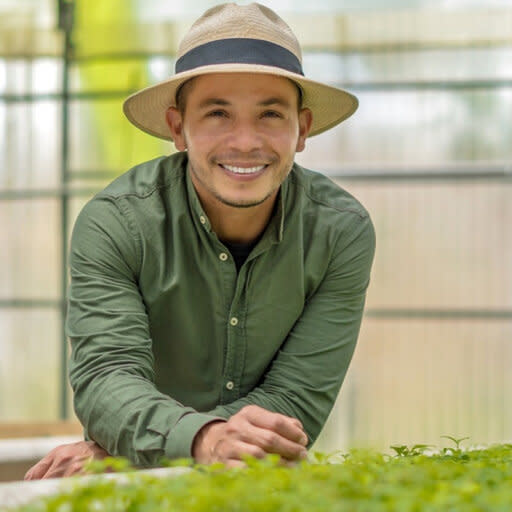 humedales altoandinos en Colombia. MSc (c) en Conservación y Uso de la Biodiversidad de la Pontificia Universidad Javeriana. Amante de la naturaleza y fotógrafo. Actualmente dirige la Reserva Natural Ecoparque Sabana ubicada en el departamento de Cundinamarca- Colombia, liderando la restauración de humedales, la conformación de un bosque nativo y promoviendo la participación de diferentes actores del área de influencia de la reserva en torno a estos procesos para la conservación de los ecosistemas, la biodiversidad y el agua.
Zoom

Event Contact
Society of Wetland Scientists
Send Email
Wednesday, June 14, 2023 (1:00 PM - 2:00 PM) (EDT)
Categories
Spanish Webinar