December 2021 Webinar - Lifetime Achievement Recipient
Thursday, December 16, 2021 (1:00 PM - 2:00 PM) (EST)
Description
Monthly webinars are offered as a benefit of membership. Once each quarter, in March, July, September and December, the monthly SWS webinar is open for non-members to attend (and at no cost), as well.
Wetlands Ecology & Ecological Engineering at UF 40-yrs of the co-evolution of science & regulation
Watch the Webinar Recording

The discipline of Ecological Engineering began at the University of Florida… the logical extension of the Program in Systems Ecology founded in 1971 by H.T. Odum in the Department of Environmental Engineering Sciences. UF's Center for Wetlands (CFW) was formed in the same year with a million dollar grant funded jointly by NSF and the Rockefeller Foundation. The Center's first research efforts were the now famous studies of cypress wetlands used for the recycle of treated wastewater.
Beginning in 1980 and extending over the next 15 years, the Center's research focused on restoration of drastically altered landscapes primarily from surface mining for phosphate (the result of new Florida laws requiring mine reclamation) and the design, construction and monitoring of wastewater wetlands. At the same time, Florida was experiencing unprecedented population growth and a new interest in protecting wetland resources, resulting in an added emphasis of turning CFW's wetland research into policy/regulation. In the late 1990s with the increase in regulation of non-point source pollution, storm water became a major issue solved, in part, with storm water wetlands and CFW's research focus followed suit. Coincidently, EPA showed a new interest in bio-indicators of wetland ecosystem integrity with funding for pilot studies followed by the State of Florida funding a multi-year project to develop the Florida Wetland Condition Index. Also of interest to regulatory agencies in Florida at this time was the science behind quantitative determination of wetland buffers.
During the last decade, while wetland research continues, there has been a shift to research on springs as a result of noticeable declines in measures of spring ecosystem integrity throughout the State.

Presenter: Mark T. Brown, PhD


Dr. Mark Brown is Emeritus Professor of Environmental Engineering Sciences and Director of the Center for Environmental Policy at the University of Florida. He is a systems ecologist, whose research focuses on systems ecology, wetlands ecology, ecological engineering and emergy analysis.
While his early career research focused on wetland ecology and management and ecological engineering, during later phases of his career his attention turned to applied and theoretical approaches to understanding the energy, ecology, and economics nexus. He was director of the Howard T. Odum Center for Wetlands from 2006-2016 and was a past vice-president and president of the American Ecological Engineering Society
In 2011, Dr. Brown was Distinguished Fulbright Chair of Energy and Environment at Parthenope University of Naples, Italy and currently he is Distinguished Visiting Professor at Beijing Normal University in China.
In 2019 the American Ecological Engineering Society presented him with the Odum Award for Ecological Engineering Excellence.
In 2021 Dr Brown was awarded the Lifetime Achievement Award by the Society of Wetlands Scientists
During his 35 years teaching at UF he mentored 110 master's and PhD students, and was awarded Teacher of the Year in 1999 and Graduate Advisor/Mentor of the year in 2006.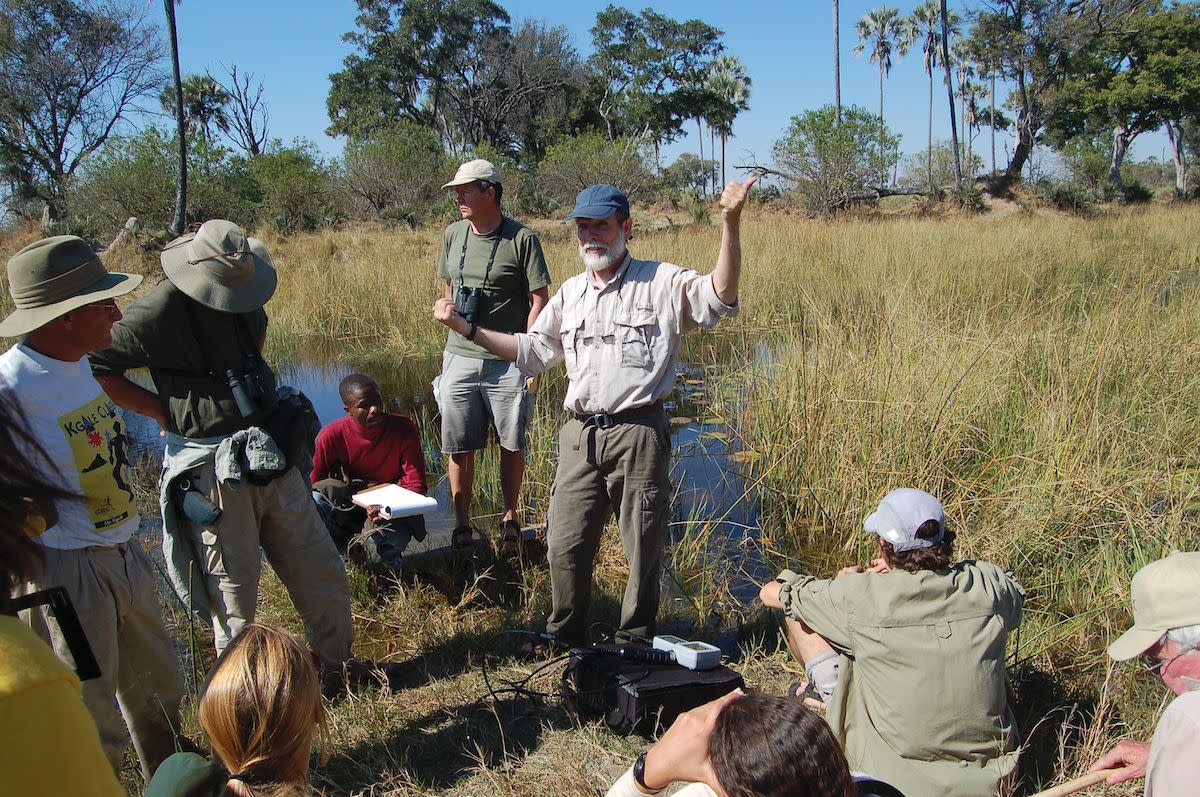 M. T. Brown leading discussion in the field regarding translation of wetland science into policy/regulation.
Zoom

Thursday, December 16, 2021 (1:00 PM - 2:00 PM) (EST)
Categories
English Webinar