January 2023 Webinar - Unexpected Results in Adaptive Management
Thursday, January 19, 2023 (1:00 PM - 2:00 PM) (EST)
Description
Members can watch the recording of this webinar by logging in to the member hub.
Monthly webinars are offered as a benefit of membership. Once each quarter, in March, July, September, and December, the monthly SWS webinar is open for non-members to attend (and at no cost), as well.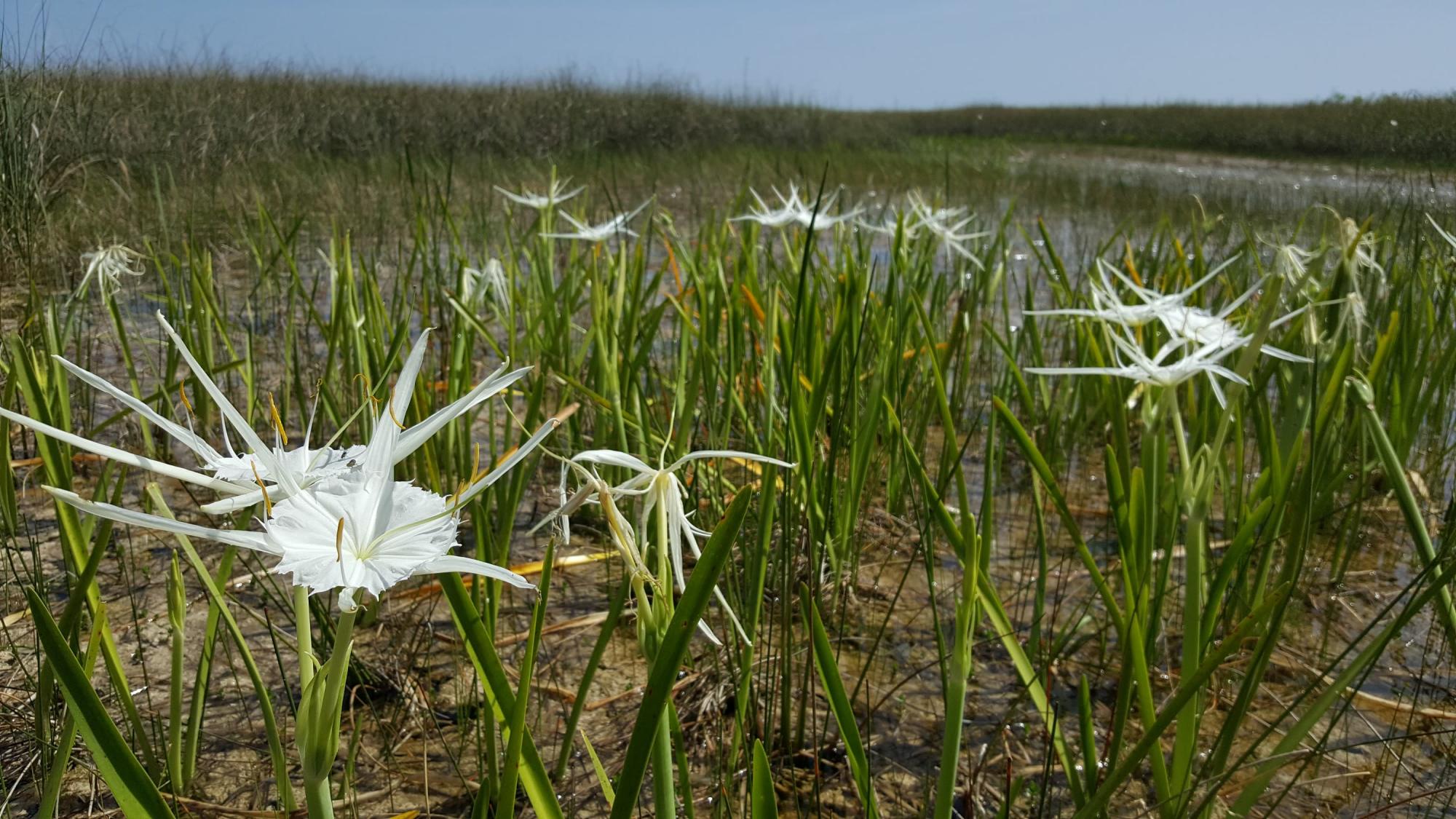 In ecological restoration, many ecosystems diverged enough from their original state that changing ecological drivers will not restore the landscape. The ridge and slough landscape of the Florida Everglades is an excellent example where the loss of landscape pattern might not be reversed by restoring historical hydrologic processes. We tested the effects of introducing a primary process back on the Everglades ridge and slough landscape—flow—through the Decomp Physical Model (DPM). The reintroduction of flow resulted in some unexpected results. In the initial test of the DPM, ecologically relevant, historic flows did not extend more than 600 m from the water control structure and most flow moved east instead of southeast through the historic flowpath. To address this unexpected result, we tested feasibility and benefit of active management to redirect flows and increase speeds further into the DPM footprint.
We also observed sinking and decomposition of most of the submerged aquatic vegetation (SAV) within areas of flow during the entire duration of a flow event. SAV is one of the three key elements to the maintenance of the Everglades ridge and slough landscape (RSL): sediment, plants, and flow. Sediment grows plants and plants create sediment that is differentially distributed by flow to create a patterned system. The lack of SAV in a flowing Everglades system would create a sediment-starved system, so the DPM results caused us to reconsider what a fully restored Everglades landscape might look like. To address this uncertainty, we developed a spatial model of sediment, plants, and flow to provide recommendations for the best use of different flow regimes and active adaptive management in Everglades restoration.


Speaker: Christa Zweig
Christa Zweig is a Wetland Landscape Ecologist with the South Florida Water Management District and has worked in the Everglades for 22 years. She received her Bachelor of Science from the University of Richmond in Virginia and her Master's and PhD from the University of Florida. Her Master's work focused on body condition of the American alligator and her PhD on the vegetation ecology of the Everglades ridge and slough landscape. Currently, her focus is conducting applied science for Everglades restoration.
Zoom

Event Contact
Society of Wetland Scientists
Send Email
Thursday, January 19, 2023 (1:00 PM - 2:00 PM) (EST)
Categories
English Webinar