Mid- to Senior-Level Wetland Scientist
Mid- to Senior-level Wetland Scientist for Environmental Consulting Firm (Everett, WA):
Shockey Planning Group (SPG) is seeking a professional wetland scientist with experience in environmental/regulatory permitting and land use. SPG was established in 1980 and provides a collaborative work environment, remote working flexibility, competitive salary, and excellent benefits. The position could be full-time, part-time, or on-call and requires an independent and knowledgeable self-starter who can manage a critical areas project from start to finish with minimum supervision in a team environment.
Summary of Duties:
The successful candidate will participate in all aspects related to wetland and stream assessments, including wetland and stream delineations, wetland ratings, stream classifications, data analysis, wetland and stream mitigation and monitoring, habitat management plans and wetland and stream report preparation. The candidate may also be engaged in permitting related to SEPA and other activities typical of a general land use planning office.
Desired Qualifications:
Bachelor's degree in environmental science, ecology, wildlife, or related fields
Completed University of Washington Certificate in Wetland Science & Management or similar program
Five or more years of experience in wetland science
Professional Wetland Scientist (PWS) certification desired but not required
Knowledge of local flora and regional wetland regulations
U.S. Army Corps of Engineers Section 404, Ecology Section 401 permitting experience and NPDES permits
Excellent technical writing skills and experience preparing documents for multi-agency review
Experience with Bluebeam
Good physical condition and ability to walk on uneven terrain for long periods of time
Washington State driver's license
Compensation:
Salary is competitive and commensurate with experience.
Benefits dependent on type of position (e.g., full time, part-time, or on-call) but could include a 3 percent match on retirement, ten paid holidays, and paid time off (vacation/sick leave).
Work Environment:
SPG is a small firm located in Everett, Washington, although our projects range from Whatcom County south to Pierce County and from Island County east to Chelan County, with the majority in Snohomish County. We are a collaborative group of employees who work hard but also like to have fun. Our clients include single-family property owners, school districts, daycare centers, and other commercial developers. The majority of our staff work in the office; however, a hybrid model of in-office and remote work will be accommodated.
To Apply:
Please send resume and cover letter to Shockeyplanning@shockeyplanning.com. Applications will be accepted until the position is filled.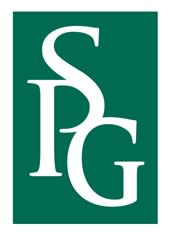 SPG is an equal opportunity employer. We celebrate diversity and are committed to creating an inclusive environment for all employees, including candidates who identify with groups that are frequently underrepresented in the science, engineering, technology, and math fields. All candidates will be considered for employment without regard to race, color, religion, national origin, sex, sexual orientation, gender identity, age, or protected veteran or disabled status or any other category protected under law.
In compliance with federal law, all persons hired will be required to verify identity and eligibility to work in the United States and to complete the required employment eligibility verification document form(s) upon hire.
Additional Info
Application Link or Email : Shockeyplanning@shockeyplanning.com
Job Type : Part-time, Full-Time
Education Level : Bachelors Degree, Masters, Doctoral
Experience Level : Mid to Senior Level